May 15 COVID-19 Update
Dr. Champ
Dear Pelham Parents and Community Members,
On this day two years ago, the community came together in support of the 2018 Capital Improvement Bond that sought to address a variety of infrastructure needs within the District and improve our athletic facilities. Without question, it has been a busy two years as we sought to plan and begin implementing these projects, and today, that hard work is really starting to show.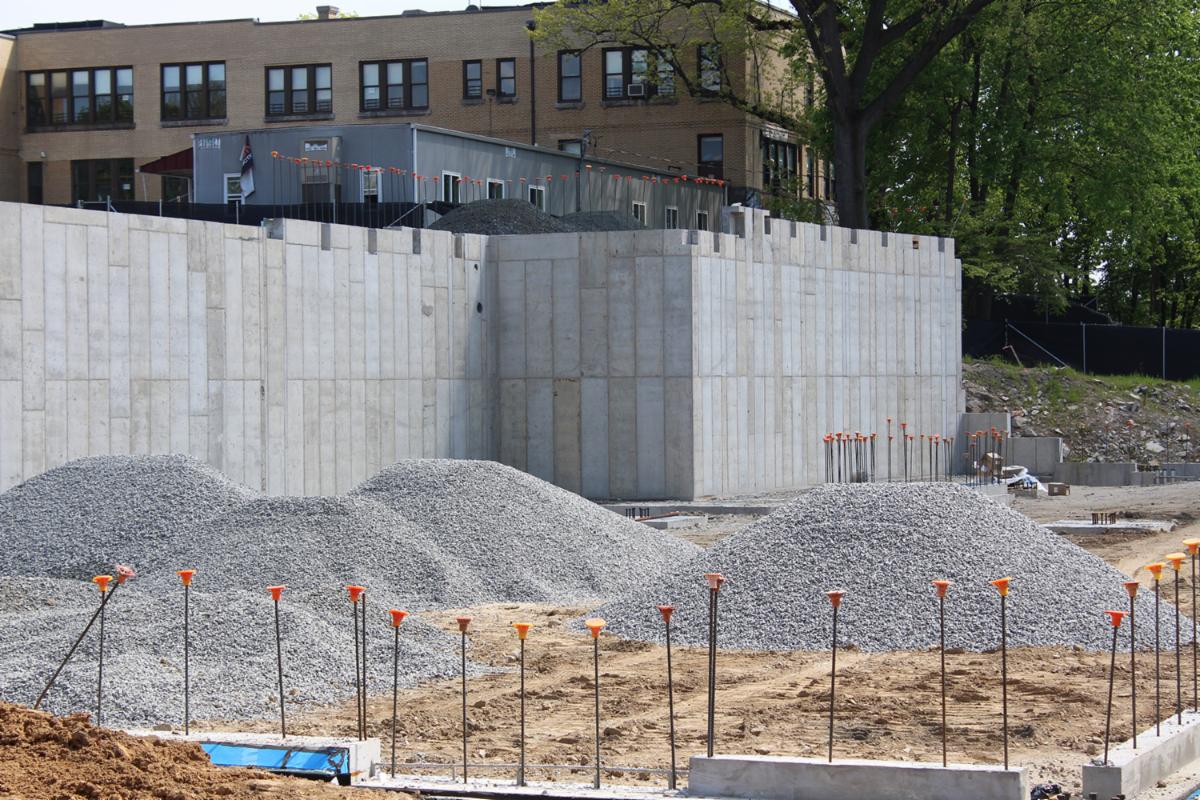 If you drive or walk by Hutchinson, the outline of the new school is clearly visible and the concrete footings are nearly complete. We will begin to install steel in the near future and we expect progress to move quickly throughout the spring and summer. With all that has transpired, I am pleased that we are currently on schedule to open the new building in the fall of 2021.
The new turf fields at the Glover Complex are also nearly complete and the tennis court resurfacing should be finished in the next few weeks. Both of these projects were well underway in the fall and we are fortunate that work was able to continue despite the pandemic. We look forward to the entire community enjoying these incredible recreational and athletic assets just as soon as it is safe to do so.
The remaining projects -- the addition and bathroom renovations at Prospect Hill and interior/exterior renovations at the HS/MS -- are in various stages of development and we are looking forward to seeing them come to fruition in the near future.
Please enjoy a restful weekend and this beautiful weather.
Sincerely,
Cheryl H. Champ
Superintendent of Schools
--
Social Distancing Guidelines
Stay home as much as possible, even if you feel healthy
Refrain from congregating in groups and maintain a distance of at least 6 feet between yourself and others
Refrain from social gatherings, playdates and sleepovers with friends
Do not visit public playgrounds
Use caution when visiting grocery stores/pharmacies and consider delivery services for food and groceries.
When maintaining social distancing is not possible, cover your nose and mouth with a cloth or mask when you leave home.
Wash your hands frequently for at least 20 seconds.
Avoid touching your face, especially your mouth, nose, or eyes.
Contact Information for Social Workers and Student Assistance Counselor
Our social workers and student assistance counselor continue to be available to support those who are experiencing hardships and need assistance. Please feel free to contact:
Information on Community Organizations Offering Assistance

Additionally, organizations such as Pelham Together, the Junior League of Pelham and our faith community have offered their assistance with those families with a variety of needs, including food, child care, and other demands of day-to-day life. The Pelham Civic Association is also available for families that have fallen on hard times due to this pandemic. Please feel free to reach out in confidentiality for potential assistance to Richard Davidian, Vice President, Community programs at Richard.Davidian1@gmail.com (914-552-0872) or Dr. Stan Trocchia, Chairman, Good Neighbors program Goodneighbors@pelhamcivics.org.